Here you will find images created through the use of either (or both) traditional media and computers.
If you are looking for Gaming related art, or Wood Carving related Galleries, Click back.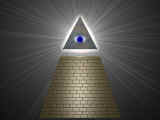 "All Seeing Eye"
- An iconic emblem for my friend who ran the Psychic Secret Police Network webpage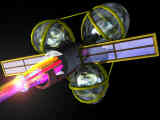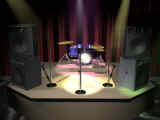 "Stage"
- My first piece of comissioned computer art. Created for the now defunct GCNnet internet service provider's Music section webpage in 1996.